Weekly Cruise-Ins & Annual Car Shows

August 22, 2017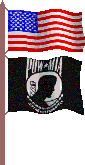 Weekly Cruize-Ins & Annual Car Shows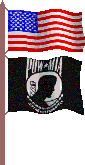 Weekly cruise-ins & annual car shows held in the Sterling Hgts, Warren, Utica, Shelby Township, Mt. Clemens, Chesterfield, Clinton Twp., Roseville, Fraser, New Baltimore, Algonac, & Richmond in Macomb County, & Oakland County cities such as Troy, Clawson, Royal Oak, Rochester, Auburn Hills, & Lake Orion, will also be posted on this web page. Other major events such as the Woodward Dream Cruise, Gratiot Cruises, & Frankenmuth will also be listed here.
MONDAY NIGHT LAKESIDE CIRCLE 2017 CRUIZE-IN
SCHEDULE
5:00pm to 8:30pm every Monday evening (to 7:30pm in Sept)
(Holiday Monday events in RED will start early at 3:00 & end at 6:30pm)
AUGUST...28
SEPTEMBER...4, 11, 18, 25
THANKS EVERYONE FOR SUPPORTING OUR CRUISE-IN!

2017 CAR SHOWS & EVENTS

PAGE DOWN TO SEE WEEKLY CRUISE-INS & 2017 USMA SCHEDULE
*August 25, FRIDAY, After Glow Car Show, at St Mary Queen of Creation Church Family Restaurant on Maria Street in New Baltimore, MI, RAIN or SHINE, 2pm to dusk, fish dinner 4:30 to 7:30pm, adults $10, Srs $9, children under 11 $5, under 6 FREE, concessions, beer/wine, entertainment all evening long, dash plaques & goodie bags to 1st 100 registered cars, DJ Lou, early car reg fee $12 (get form in Cruis'news), day of show $15, awards, .. 586-405-8660
*August 26, Saturday, 8th Annual Michigan Veterans Car Show, at the Freedom Hill County Park on 14900 Metro Parkway in Sterling Heights, MI, noon to 5pm, $25 per person includes BBQ, beer/wine, 1st 200 registered cars receive dash plaque, t-shirt & goodie bag, live music, auctions, for more info call 586-615-3976, or email karen@americanink.biz
*August 27, Sunday, USMA Grand Finale Memorial Car Show, at the Gibraltar Trade Center on 237 N. River Road & I-94 in Mt Clemens, MI, 8am to 4pm, live entertainment, Rockin Ronnie Oldies show, 160 trophies & awards, good food, indoor restrooms, car registration 8am to 11am, pre-reg fee $15 with FREE t-shirt & music cd, day of shoe $20, swap meet spaces $20, ...248-435-3091
*August 30, WEDNESDAY, Shorewood Kiwanis Harper Charity Cruise, begins at Old 8 Mile Road and runs to Bayside Rd just N. of Martin in St. Clair Shores, MI, , 5pm to 9pm, look for the "sanctioned party" signs for a cruiser rest stop along the route, ..
*September 9, Saturday, 3rd Annual Big Boy Classic Car Show, at 12 Mile Rd & Hoover in Warren, MI, 9am to 4pm, ..586-569-6277
*September 10, Sunday, 17th Annual Faith Lutheran Church Block Party & Car Show, 37635 Dequindre Road in Troy, MI, 9am to 3pm, ..248-840-0046
*September 10, Sunday, Richmond Good Old Days Classic Car Show, in downtown Richmond, MI, 9am to 3pm?, ..586-212-1318
*September 17, Sunday, 18th Annual UAW Region 1 Car & Motorcycle Show, 27800 George Merrelli (take Tank Rd west off Van Dyke S. of 12 Mile) in Warren, MI, 11am to 4pm, registration 8am to 11am, pre reg car show fee $18 by 9/10, day of show $20, , dash plaques & goodie bags for car owners, trophies, ...586-427-9200

LOCAL AREA WEEKLY CRUISE-INS


Fun Time Cruzers - Great Lakes Family Restaurant ..celebrating 12 years of cruzing!... YOU CAN GET 10% DINNER DISCOUNTS ALL DURING THE SUMMER CRUZING SEASON. ....on Monday evenings from 5pm to 8:00pm from May 1 to the end of September..south side of Lakeside Mall on Lakeside Circle Drive, south of M-59 & east of Schoenherr Rd, south side of Sears and next door to Kohl's in Sterling Hgts., . Just tell them you are a cruiser when you pay your bill. ..GLFR: ..586-532-6478, FTC:...586-260-3459, .... go to www.funtimecuzers.com for more information about the Fun Time Cruzers.

Port Huron Big Boy, 5 to 9pm, 3961 24th Ave. (south of Krafft Rd.), in Ft Gratiot, MI, ...810-985-9691, cruiser food specials, DJ, fun prizes....
Culvers of Lake Orion, located on Lapeer Rd & Dutton, 1/2 mile north of the Palace, 4pm to 8pm, dining discounts for cruisers, 50/50 raffle, DJ Billy D, prizes, great burgers and frozen custard,$25 gift certificate to Cruiser of the Week, www.culversoflakeorion.com, ...248-276-2222 .
Kims Restaurant & Community Choice Credit Union, 30 East Long Lake in Troy, MI, 5 -8pm, ..248-906-5705
Ram's Horn, 31917 Utica Rd., corner of Masonic in Fraser, MI., 20% meal discounts with car registration & 2 free beverages, door prizes, music, 50/50 raffle, 4:00-8pm, …586-296-1744.
Limelight Bar & Grill, celebrating 10 years of cruising, 30200 Van Dyke across from the GM ZTech Center in warren, MI, 5pm to ?, Pretend DJ Rock Bottom Bob, ..586-216-1094

One Eyed Jacks, NEW CRUISE-IN, 8762 Van Dyke (on the east side) just south of 22 Mile Road in Shelby Twp., MI, 5pm to 8:30pm, 20% cruiser food & drink discount, karaoke & trivia plus FREE pool, cruiser parking on Van Dyke & south side of building, indoor & outside patio seating, ...734-502-3814
The Gathering Place, 17 Mile Road & 3589 John R in Troy, MI, good food, driver specials, prize give-aways, 4 to 8PM, …248-689-2039
Kay Jays Irish Pub, 5491 Auburn Rd, between Mound & Ryan in Utica, MI, 5:30 -8:30pm., live outdoor DJ, prizes, ½ off any menu item with classic car ….586-731-0531… www.kayjaysirishpub.com

Big Boy in Madison Heights, 30460 John R Road, between 12 & 13 Mile Road, 5pm to 8pm, Pretend DJ Rock Bottom Bob, …586-216-1094
Mavrix (formerly Buffalo Wings & Rings), on 50308 Schoenherr between 22 & 23 Mile Roads in Shelby Twp, MI, from 5pm to dusk, $5 off food for all car drivers, $1 off burgers, $2 well drinks & domestic draft beer....586-247-9464
McDonalds Cruise Night, 45700 Gratiot Ave, in Macomb, MI, ..5-8pm, No Name Car Club, ..586-725-1309
Stahls Auto Museum, NEW CRUISE-IN, at 56516 North Bay Drive in Chesterfield, MI, 5pm to 8pm, west off Gratiot Ave on 26 Mile Road,…FREE food for classic car entrants,… 586-749-1047, info @stahlsauto.com .. stahlsauto.com/cruise-in-nights
Fr Solanus Casey KofC Cruise-In, at st Margaret Scotland Church on 21201 13 Mile Road in St Clair Shores, MI, 4pm to dusk, …313-372-3043

Cruisin the Bruce, begins in June, Bruce VFW Post 1146 on 28404 Jefferson in St. Clair Shores, MI, 4 to 8pm, …586-293-1284
Wild Woodys, 45660 Mound Road just north of M-59, in Shelby Twp., MI, prizes & cruiser food discount, ..586-200-6722

Irish Craft, ..36759 Mound Road in Sterling Heights, MI, noon to 5pm, 10% off food for all cruisers, …586-264-9500

Dooley's Tavern Sunday Cruise Night, Roseville, MI, 13 1/2 Mile Rd, across from Macomb Mall, DJ Eric, 16oz beer pints all day, door prizes, trophies, 2 - 8pm, celebrating 20 years of cruising, …586-294-5331.
Buck Shots Bar & Grill, 7048 Gateway Park, corner of White Lake Road & Andersonville Rd in Clarkston, MI, 5 to 8pm, …248-804-0766
JOIN THE FUN………GO CRUZING ....... Your friends from the Fun Time Cruzers

USMA CAR SHOWS & EVENTS

Page down to see all USMA Charity Car Shows & flyers
Phone: ..248-435-3091 E-Mail: usmainc@hotmail.com ...... Website: www.unitedstreetmachines.com
CLICK ON THE "FLYER" LINK TO VIEW THE EVENT DETAILS & REGISTRAION FORM
SUN

AUG 27

USMA MEMORIAL CAR SHOW/OLDIES CONCERT 8 AM – 4 PM FEATURING BILLY SOHNS/DAVE KING AWARDS GIBRALTAR TRADE CTR MT CLEMENS 237 N RIVER RD I-94 & N RIVER RD REGISTER 8 – 11 AM FLYER
SAT

SEPT 2

DIXIELAND MARKET PLACE CHARITY CAR SHOW 8 AM – 3 PM 2045 TELEGRAPH & DIXIE HWY WATERFORD REGISTER 8 – 11 AM
SAT

SEPT 16

GOLLING BUICK GMC KENLEY MARIE DABROWSKI MEMORIAL SUPER CHARITY CRUISE IN 8 AM – 3 PM 1491 S LAPEER RD LK ORION REGISTER 8 – 11:30 AM
FLYER
SUN

SEPT 17

USMA RIVER ROUGE FREE CRUISE IN MEMORIAL PARK DOWNTOWN. 10 AM – 3 PM MAIN STREET WILL BE BLOCKED FOR THE CRUISERS SOUTH OF SCHAFFER ROAD. REGISTER 10 AM TO NOON. 50 TROPHIES AT 2:30 PM. 100 DASH PLAQUES, OLDIES, FAMILY FESTIVAL.
SUN

OCT 1

CLAWSON FUN FALL FESTIVAL CAR SHOW 10 AM – 3 PM CLAWSON CITY PARK ELMWOOD 1 BLOCK WEST OF MAIN STREET (LIVERNOIS) REGISTER 8 – 10:30 AM, TROPHIES AT 2:30 PM
SAT

OCT 7

OLDIES CONCERT AND DANCE PARTY WITH CRUIS'NEWS/ROCKIN' RONNIE/USMA 7 PM – 11 PM CLAWSON KNIGHTS OF COLUMBUS 14 1/2 AND LIVERNOIS (MAIN STREET) 870 NORTH MAIN STREET, CLAWSON. OPEN CASH BAR. FOOD CONCESSIONS AVAILABLE BY K OF C HALL.