Members & Officers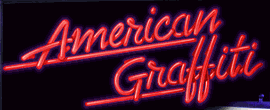 Cruising is all about our enthusiastic fondness for our unique American car culture and our great, fun loving cruisers. The Fun Time Cruzers keep the nostalga alive at our Monday Night Lakeside Circle Cruize-In .Welcome to our own SE Michigan version of "American Graffiti".

Club History...(history updated 7/24/2017)


We started our car club in January 2006, however, we had our beginning in May 2005

at the

Lakeside Mall

in Sterling Heights, MI

(across the street from our present location). Ken Savage's son Ryan was

working for a home theater store in the mall, and the owner asked us to help him organize a weekly cruise-in.

Monday night was chosen for this event because it was the worst day of the week for retailers in this area and

everyone agreed that a cruise-in could bring lots of classic cars along with 100-200 more people to the mall

which was also beneficial for the mall food court.

Our humble beginning turned out to be absolutely

phenomenal

and with a small

number of 30 cars on the

first night

we grew to average

100 cars every week by

the end of the

2005 cruising season.

After the original and only sponsor decided not to continue the cruise-in for

2006,

Ken, Ginny & Ryan Savage

,

decided to see if our many new cruising friends would be interested in

continuing our special Monday night

cruise-in. We were

pleasantly surprised by the incredible response

we received from so many

great

car buffs,

and with their support, we created a new car club in January

2006,

..the Fun Time Cruzers

(FTC).

By that May, we had over 50 "family" membershps (100+ members)

and

started cruzin at

our new location

with many new sponsors.

In 2007 & 2008 our Club helped establish other

local area weekly cruise-ins and began to support several annual

car shows in our SE Michigan area.

We helped provide sponsors

for the North Gratiot Cruise that contributed

$15,000 in 2008 for the Macomb County/Chesterfield Police K9 Units.

In both 2008 and 2009, we contributed

over $1,000 to Mothers Against Drunk Driving (MADD), plus hundreds of dollars to other

charitable organizations.


During the last several years, we have made donations to the Children's Lukemia Foundation of Michigan, local

schools,

the American Red Cross, St Jude's Children's Hospital, Shriners, National Kidney Foundation, Autism

Research, K of C and Lion's Club

charities, City of Auburn Hills charities, donations to our military service men &

womem through VFW Chapter 154 & "Cookies 4 Troops", local

families in need, plus many other worthwhile

foundations that

provide assistance

to our citizens. More recently, since 2016, we have donated $2,000 to the Macomb

County Veterans Food Pantry to help support our local veterans & their families.

Some of the exciting events the club members enjoy are our spring pizza party, annual picnic held at Brandenburg

Park on Lake St. Clair

on Jefferson Avenue south of 23 Mile Road in New Baltimore on the third Sunday in July,

club group parking at

major SE Michigan car shows, & our club meeting and holiday party the first Sunday in

December.

Our weekly summer cruise-in activities include our 50/50 raffle, giving away 25 sponsor prizes and 15

different

9 X 12 award plaques to our lucky cruzers every Monday evening. Cruzers at our event also enjoy having

their cars

photographed every week (only cruise-in with weekly photo shoots) and placed in a Roxio Photo Slide Show

with rock n roll music via email to all our weekly visitors with cool photos of their fabulous cars.

In 2016, for the second straight year, we set another new record of

2,987

awesome cars that came

to

our weekly event

from May to September

. AND on July 17, 2017, we had more than

240

classic cars

attend our

event on a single Monday night which broke our previous record of 220 cars set in 2015.

The word continues to spread about the "fun times" we have at

the

Monday Night

Lakeside Circle Cruise-in.

No other car club in Michigan provides a weekly cruise-in with our number of prizes, awards, and overall

entertaining activities.

Due to our phenomenal 30%+ growth in our membership in both 2009 & 2010, and in order to keep the Fun Time

Cruzers a small, but friendly and manageable social organization, our members decided in 2011 to limit our membership

to 200 families or 400 individuals. We acknowledge all the challenges our unique American cruzing hobby may

endure in the future, and our members and club directors will strive to maintain FTC as one of the very best car

clubs in Michigan. .......Come visit us at Lakeside Circle in Sterling Heights on Monday nights......... It is because of you, our loyal cruzers & Members, that the Fun Time Cruzers is a successful, fun organization. You do not have to be a FTC Club member to attend our weekly cruize nite.

All cruizers are welcome!

JOIN THE FUN! WE KNOW YOU WILL HAVE A "FUN TIME" SEEING OLD FRIENDS & MAKING NEW ONES!

THANKS EVERYONE! ....Ken & Ginny (with our 1969 Pontiac Firebird 400 and at the Woodward Dream Cruise in 2013)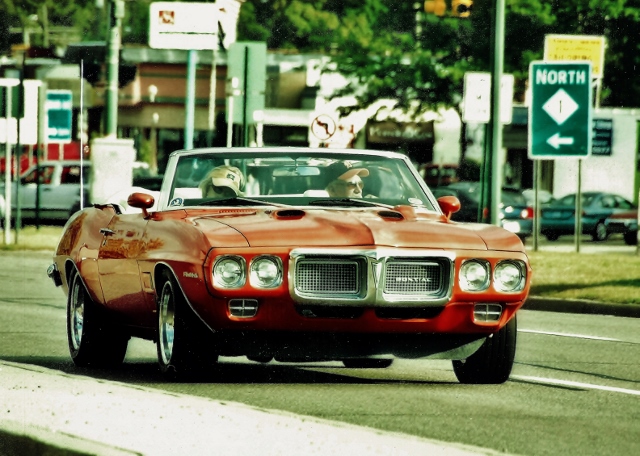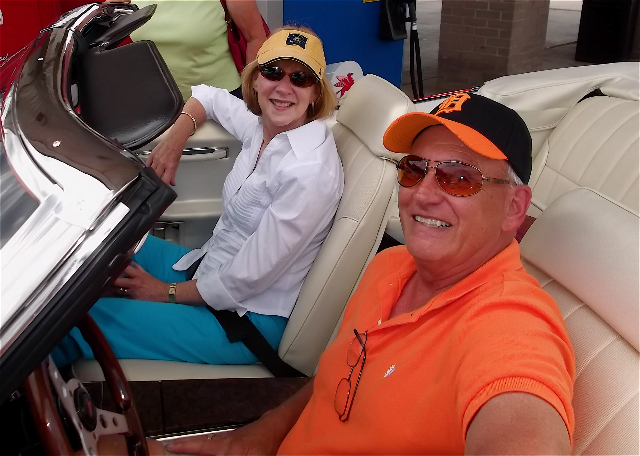 If you would like to support our weekly cruise-in and the Fun Time Cruzers Car Club, please go to the "Join the Club"
& "Club By-Laws" page to learn more about Club benefits.

New membership applications (if openings are available) are
reviewed begining in January & again during our open enrollment period that begins on April 1 of each year.
If our "family"
membership is over 200, (see the current total below) you can still complete/submit the application form, and your name
will
be placed on our waiting list. You will be contacted when your membership application can be processed, and when to pay
your club dues.
Applicants will have their names placed on the "Latest Updates" page where they can view their status

.
Kendall Savage (Ken), President & Club Executive Officer, Web Site Administrator,
Home #: ...586-739-3197, Club #: ...586-260-3459, ksavage57@gmail.com
Dave Gmerek, Vice President Cruise-In Operations, djgmerek@yahoo.com
Ryan Savage, Honorary Vice President

Ginny Savage

, Club Treasurer, ginnysav@gmail.com
OPEN............. Club Secretary
Club Directors: Parking, Registration, Equipment Set-Up, Awards, Raffles
Bob & Mary Shaw, Dave Clark, Jerry Thiel, & Mike Oginsky (also our official pastor)
Andrea Regan, Sunshine Director ... reganandrea1945@gmail.com
Club Address: ..... Fun Time Cruzers, 48624 Lindon Court, Shelby Twp., MI, 48317

Here are our members as of January 20, 2018. 
Our open membership period is now over for this year. It will remain closed until 
next April 1, 

however, you can still add your name to our waiting list

.



General Family Memberships from #26 onward are periodically reassigned and updated with new members. Every year 
we have cruzers who move away from the area, sell their cruzers, retire from cruzing or our club, or due to economic
or health issues, can no longer support our organization. Members who do not keep their membership active every year will
be removed from our roster on April 1 of each year. 

"Retired

 "Charter Members, 1 to 25, are NOT counted as "active" 
members, or included in our 200 "family" member limit

, but are kept on our member list

. We thank all our members past and
present for their contributions to the Fun Time Cruzers and our sponsored events and charities.



Listed below are the individuals that 

help make FTC one of the very best car clubs in the USA

.
203
Family Memberships
1/20/18
405
Total Members
FOUNDING MEMBERS
1000
Ken & Ginny Savage
1001
Ryan Savage
#
CHARTER MEMBERS (1 to 25)
GENERAL MEMBERSHIP
1
Ernie & Karen LaButte
101
Bob & Debbie Biondo
2
Mark & Pam Hilton -

Retired

102
Joel & Colleen Grgurich
3
Tony & Laura Iafrate
103
Jerry & Debbie Thiel
4
Judy & Mike Miller -

Retired

104
Jim & Angie Vickery
5
John & Nancy Wenner
105
Paul & Elisabeth Meray
6
Ray & Nina Gonzalez - Retired
106
Louis & Denise Szuch
7
Larry Kalka ---

Retired

107
James & Carol McGinty
8
Gail & Tom Hartson -

Retired

108
John & Peggy Sieffert
9
Jim & Doris Kowalski
109
Dominic Mascia
10
Mike & Cheryl Dreger

110
Ken & Judy Janicki
11
Bill & Monica Pasek -

Retired

111
Dave & Ruth DeMeere
12
Bob & Beverly Nelson -

Retired

112
Scot & Lisa Holloway
13
Mike & Barb Froberg
113
Richard & Susan Krupa
14
Phil & Deb Kinnard -

Retired

114
Gary & Sandy Kosarek
15
Jerry & Dianne Owczarzak
115
Melvin & Charlotte Townsend
16
Dan & Mary Jo Szlaga
116
Ted & Carolyn Zolnoski
17
Bill & Janet Mayes
117
Ric Romanski
18
Reg & Lynette McDonald - Retired
118
Lloyd & Shirley Heck
19
Carl & Joyce Witkowski -

Retired

119
Bruce & Janice Reinke
20
Al & Carol Alfonsi -

Retired

120
Dan & Gwynne Dennis
21
Dennis & Gay Retchko -

Retired

121
George & Marge Calomeni
22
Jerry & Suzette Mattson -

Retired

122
Dennis & Charlyn Michaels
23
Don & Mary Jane Caputo
123
Don & Trina Green
24
Jerry & Kathy Stover - Retired
124
Mark & Jason Zionkowski
25
Pat & Kathy Luckino - Retired
125
Rich & Bonnie Rozycki
GENERAL MEMBERSHIP
GENERAL MEMBERSHIP
26
David & Tracy Popovich
126
Pete & Janet Schneider
27
Ron & Laura Alfafara
127
Jim & Josephine Roach
28
Joe & Noreen Mullen
128
Rich & Lula Figliolo
29
Harry & Linda Wiedenmeyer
129
Nick & Roz Campo
30
Don & Janice Gunning
130
Bob & Jan McQueen
31
Roger & Carol Milkowski
131
Jerry & Cindy Myers
32
Marianne Limburg
132
Gene & Darlene Wyszynski
33
Bob & Margie Gietzen
133
Duane & Gwen Kotwicki
34
Chuck & Andrea McLachlan
134
Elaine & Ray Timmer
35
Bill & Alta Reeves
135
Henry & Susan Altheim
36
Bryan & Celine Domagalski
136
Gary & Carol Hand
37
Rob & Mary Binge
137
Robert La Porte
38
Terry & Carol Bistue
138
Robert & Bonnie Gamble
39
Richard & Sherry Stidwill
139
Kevin & Peggy Jeffery
40
Bill & Meg Miller
140
Mark & Susan Henry
41
Larry & Rose Olinger
141
Dennis & Sharon August
42
Doug & Lorraine Myers
142
Gary & Diane Curr
43
Jerry & Diana Richardson
143
James & Shirley Hurley
44
John & Dani Hanus
144
Stephen & John Petro
45
Andre'e Howse
145
Steve & Heather Northrup
46
Bob & Mary Shaw
146
Chris & Cheryl Kent
47
John & Diane Mazzara
147
Ed & Kathy Zionkowski
48
Paul & Rose Mazzara
148
Gary & Shirley Krier
49
Bob Glass
149
Jerry Drenzek
50
Henry & Rhonda Ruiz
150
Kenneth & Gail Forest
GENERAL MEMBERSHIP
GENERAL MEMBERSHIP
51
Dave & Rosemary Kelly
151
Robert & Mary Germain
52
Jim & Fran Hudgins
152
Sam & Cheryl Buccellato
53
Mark Durling
153
John & Jean Rozell
54
Larry Yurgil
154
Cliff & Jo Ann Rothrock
55
Ron & Diane Bonin
155
Robert & Diane Malcolm
56
Roy & Jane Handyside
156
Dennis & Linda Olejniczak
57
Helen Eggert
157
Dave Clark
58
Jack & Ellen Robertson
158
Joe Vitale
59
Chris Luczkowski
159
Sammy Vitale
60
Loretta Turner
160
Mark & Jan Crichton
61
Gary & Charlene Caracciolo
161
Bruce & Carol Glasser
62
Frank & Toni Buscemi
162
Frank & Cynthia Loria
63
Thomas & Linda Coucke
163
Rick, Missy & Marissa Burdette
64
Mark Fedders
164
Sharon Antonucci
65
Jeff & Lesa Cattin
165
Joe & Pam Holland
66
Jim & Judy Carney
166
RichardDolland
67
Paul & Martha Hendrickson
167
Sam Audia
68
Edward & Wanda Smith
168
Vic Walla
69
Ray & Carol Orlando
169
Doug & Amy Blake
70
Rick & Deb Knight
170
Dave & Lee Rumohr
71
Larry Grice & Vicky Leader
171
Jimmy & Darlene Pilarski
72
Tom & Anna Dombrowski
172
Scott, Carrie, Nathen, Lauren Carney
73
Chuck & Fran Hamann
173
Greg & DJ Cook
74
Ralph & Jeanne Zandarski
174
Ernest & Lourdes Ruppenthal
75
Ed & Emica Syrocki
175
Joe & Suzanne Solomon
GENERAL MEMBERSHIP
GENERAL MEMBERSHIP
76
Dan & Peggy Kelly
176
Ron & Mary Senyszyn
77
Mike & Judy Oginsky
177
Andrea Regan
78
Linda Morency
178
Dave & Cheryl Walmsley
79
Frank & Susan Pantalena
179
Tom & Natalie DeCarlo
80
Anthony & Dorene Smith
180
Mike & Barb Sywak
81
Dave & Cindy Kotwicki
181
Don & Judy Peplinski
82
Mark & Carla Greer
182
Jim & Dottie Wogan
83
Michael & Lillian Arrand
183
Tom & Linda Milanov
84
David & Denise Angle
184
Tim & Melanie (D) & Andrea Rose
85
Jim & Tina Zaccardelli
185
Frank & Robin Elie Jr.
86
Roger Drager
186
Todd & Wauketa Thelen
87
Sam & Josie Cipriano
187
Mariano & Terrie Alfafara
88
Larry & Sigrid Powell
188
Bill & Kathy Harriman
89
Tim & Kammie Dellasandro
189
Joe & Ursula Schneider
90
Rocco & Kandi Pantalena
190
Chris & Karen Gafa
91
Steve Walczak
191
Ray Washburn Sr
92
Michael & Marie McKeown
192
Ambrose & Dianne Biondo
93
Jerry & Mary Ann Bell
193
Tony & Gina Yauch
94
Brian & Rachel Doxsie
194
David & Peggy Giancola
95
John & Joyce Barber
195
Roy & Eileen Penzak
96
Wally & Barbara Reeves
196
John & Marie Gawthrop
97
David Richmond
197
James & Trudy Sawyer
98
Robert & Laura Blonde Jr.
198
Arthur & Sandy Wirgau
99
Jerry & Audrey Tignanelli
199
Glenn & Bonnie Cash
100
Daniel & April Gauthier
200
Mark & Earline Rose
201
Jim & Delcie Rahaim
211
Charles & Cheryl Gostomski
202
David & Paula Gmerek
212
Bill & Gina decker
203
Ken & Lana Thomas
213
Rolland & Sandra Hammer
204
Don & Judy Lootens
214
John Parino
205
Tim & Teri Joyce
215
Ed & Kathy Hogdson
206
Ronald & Diane Bauer
216
Mark & Deb Wajer
207
Rick & Barbara Walsh
217
Bruce & Sharon Hoilman
208
Bill Van Luven
218
Ray & Rose Mroseske

209 John Kadlitz
210 Vinnie & Beth Garafalo